For the love of watermelons
Watermelons have been celebrated well before they were made famous by the movie Dirty Dancing. In fact, Egyptians placed watermelons in the burial tombs of kings to nourish them in the afterlife. The first recorded watermelon harvest is depicted in Egyptian hieroglyphics from about 5,000 years ago.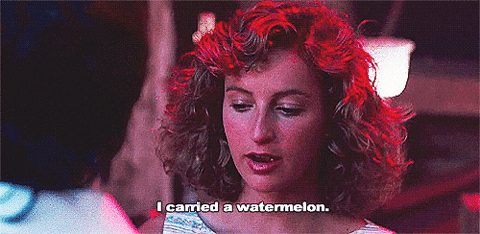 Here are 5 reasons why we are loving Watermelons for the perfect summer snack:
1. THEY'RE HYDRATING
Watermelons are mostly water — about 92 percent — but this refreshing fruit is soaked with nutrients. The high water and electrolyte content makes them ideal and refreshing summer thirst quenchers.
2. THEY'RE CLASSED AS BOTH A FRUIT AND A VEGETABLE
Watermelons are grown from a seed, making it a fruit but they're related to cucumbers, pumpkins and squash, making it a vegetable.
3. THEY HAVE GREAT HEALTH BENEFITS
Each juicy bite has significant levels of vitamins A, B6 and C, lots of lycopene, antioxidants, amino acids and more!
Reported Health Benefits:
Heart health

Anti-inflammatory properties

Hydration

Digestion

Skin and hair benefits; to name a few
Nutritionally they contain:
High levels of vitamin B6 (for brainpower)

Vitamin A (for eye sight)

Potassium (for heart health)

Vitamin B1

Vitamin C and,

Manganese
4. THERE'S NO NEED FOR WASTE
All parts of a watermelon can be eaten, even the seeds and the rind (that was news to us too)! The rind isn't often eaten due to it's not so appealing flavor, however in Chine the rind is used in stir-fries, is stewed and pickled.
5. THEY MAKE THE PERFECT SUMMER SNACK
Watermelons are in season in Summer, affordable and in abundance. They make great healthy alternatives for snacks, popsicles, cool drinks and more.
Here's a great Summer Watermelon Popsicle recipe from Hello Glow, perfect for the kids.
Image copyright of Hello Glow
Watermelon Strawberry Spa Pops
prep 10 mins
total 10 mins
author Lindsey Johnson
makes 6
Ingredients
4 cups watermelon, cubed

2 cups strawberries
Instructions
Puree watermelon and strawberries until very smooth. Pour into popsicle molds and freeze until firm.
Enjoy!
Sources:
https://www.livescience.com/46019-watermelon-nutrition.html
https://www.thetowndish.com/news/2007/ten-facts-you-never-knew-about-watermelon/
http://www.sciencekids.co.nz/sciencefacts/food/watermelons.html
https://helloglow.co/summery-spa-pops/